Vor etwas mehr als einem Monat, am 13.3.2020, ist ihr Debut Album "The Anatomy of Melancholy" erschienen, das Release Konzert wäre für 5. Mai geplant gewesen. Nun ist es auf Oktober verschoben.
Mit ihrem eigenen Programm haben wir die Violinistin Emily Stewart noch nie live gehört, wohl aber mit verschiedenen anderen Formationen, zum Beispiel mit Hans Wagner bei Neuschnee und mit Soap & Skin im Wiener Konzerthaus, wo wir leider keine Fotos machen durften.
Emily Stewart ist auch Teil der aktuellen "Ganymed in Power" Produktion im KHM, deren aktuelle Vorstellungen ins Frühjahr 2021 verschoben worden sind.
Auf der Bühne wirkt Emily Stewart wie eine gute und aufmerksame Beobachterin der Szene, suchend und immer aufmerksam und offen für Inspiration. Sie ist in der Klassik genauso zu Hause wie im Jazz und in der Popmusik.
Ihr Album ist von Robert Burton inspiriert und lässt sich keinem dieser Genres zuordnen. Emily Stewart verbindet auf "The Anatomy of Melancholy" Text und Musik und spielt nicht nur Violine, sondern auch Klavier, singt und liest.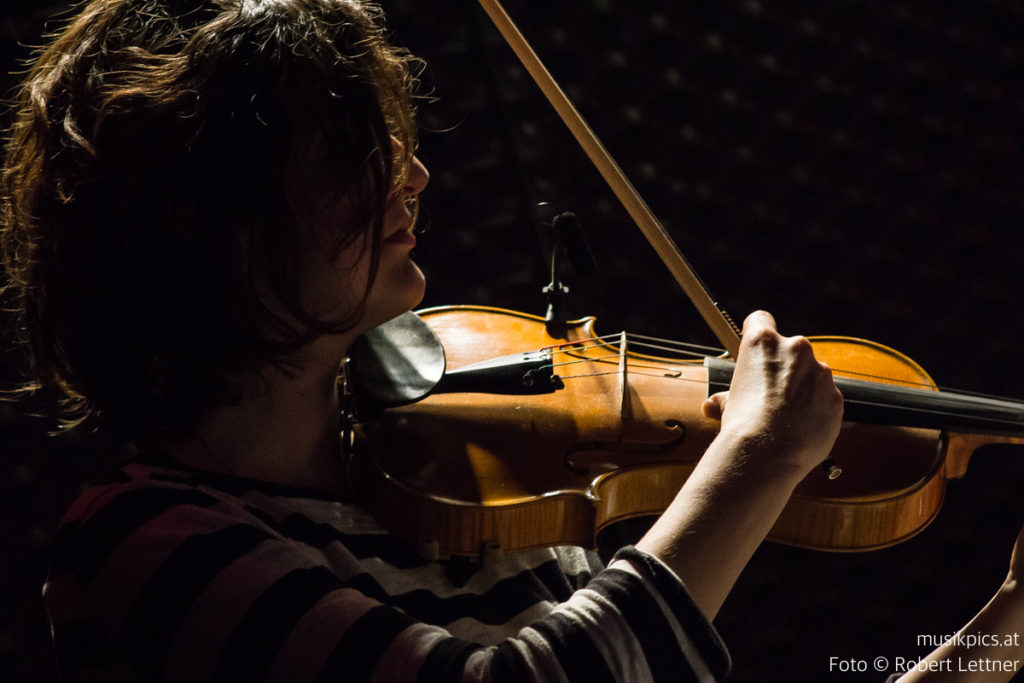 Das Album ist auf CD sowie auf diversen Streaming Plattformen erhältlich. (https://smarturl.it/c5xib5)
Wir hoffen, sie bald mit ihrem eigenen Projekt auf der Bühne erleben zu dürfen!
Mehr über Emily Stewart: https://www.emily-stewart.com