Es ist noch gar nicht so lange her, dass wir eher zufällig eines von drei aufeinanderfolgenden Konzerten von "Purple is the Color" in der Strengen Kammer des Porgy&Bess gesehen haben. Und wir waren begeistert! Begeistert hat uns auch schon ihre erste CD "Unmasked", die 2017 herausgekommen ist.
Jetzt gibt es ja im Jazz eine Vielzahl verschiedener Stile, und wir geben zu, nicht jeder erschließt sich uns. Was aber Simon Raab, Štěpán Flagar, Martin Kocián und Michał Wierzgoń an musikalischem Feingefühl gepaart mit Raffinesse und Virtuosität an den Tag legen, macht definitiv sehr viel Spaß.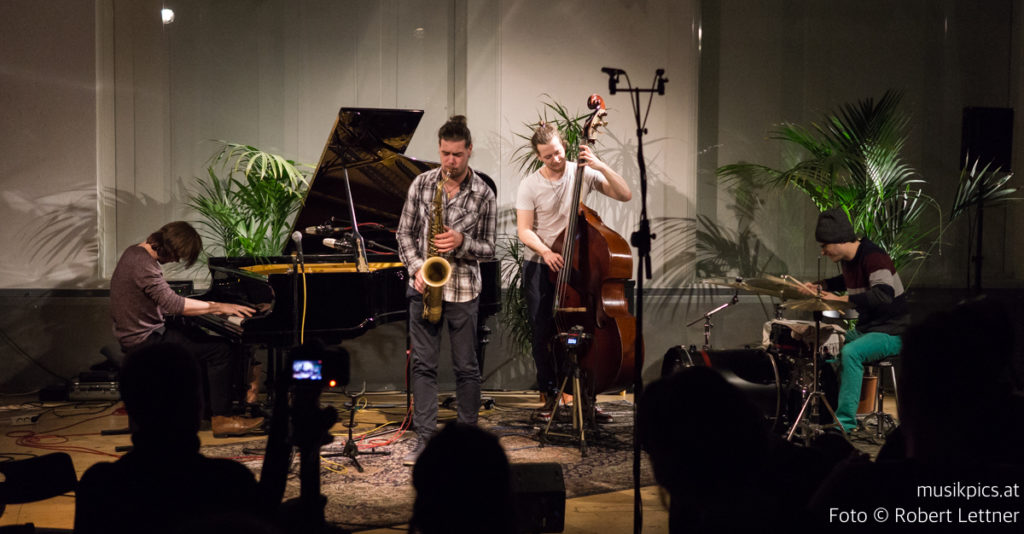 Ihr neues Werk "Epic" haben sie vor knapp einem Monat veröffentlicht. Das sollte dann auch würdig im RadioKulturhaus gefeiert werden. Sollte, denn leider ist der Termin am 2. Juni nicht möglich. Natürlich wird das Konzert nachgeholt, und wir freuen uns schon sehr darauf!
Auf CD und im Download/Streaming ist Epic schon jetzt erhältlich. Deswegen, Listen to: Purple is the Color!